A few weeks ago I received the loveliest package and found within the most beautiful little items: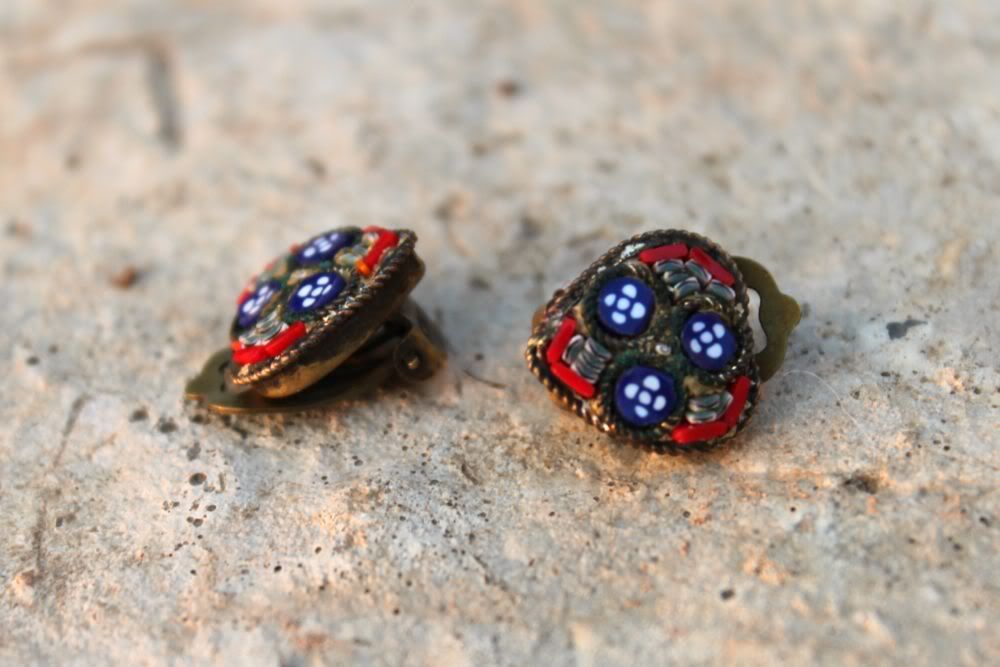 The always lovely Duff of
JeanJean Vintage
fame decided to send me these as a New Years present which I think is pretty amazing, because they are 1930s mini-mosaic earrings and just looking at them shows how much work was put into them, AND because Duff is awesome. Seriously awesome. And sweet and kind. And she runs a kick-ass shop.
As hard as I tried I couldn't take a normal picture of them on, so excuse me for that, but you can still bask in their beauty just from looking at them laying there plainly. THANK YOU DUFF!