I've written about my dad's awesomeness before and I thought it was time to do it again. My dad has always been very good with his hands - he can knit and braid your hair but primarily he's very good in fixing and building things.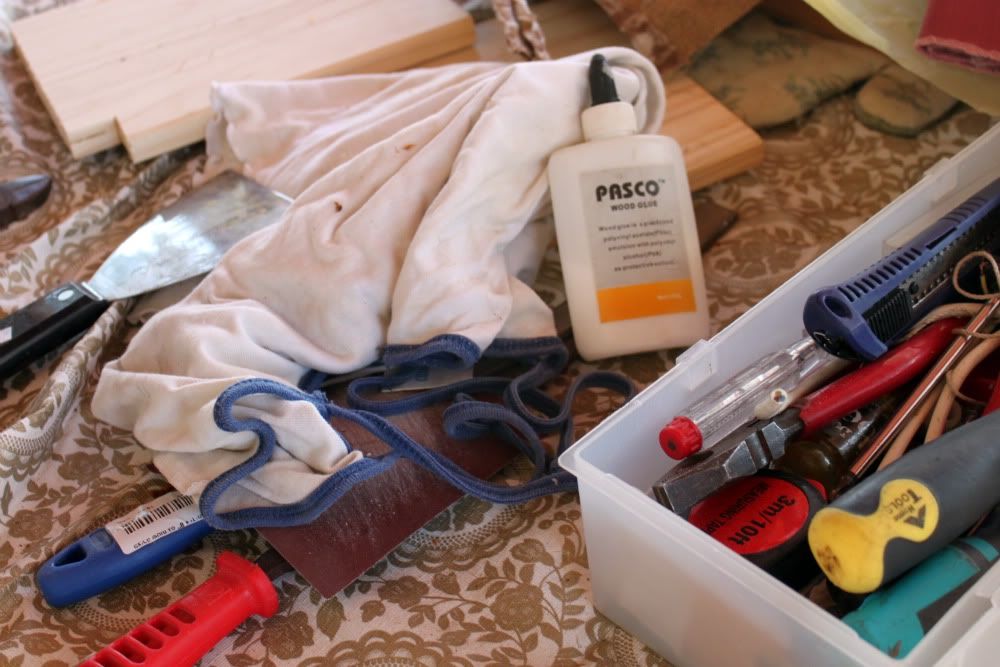 My mother (as you must know if you've read more than 2 or 3 posts) has a very successful second-hand shop. As a part of this, my parents often get invited to empty-out apartments or homes and take vintage housewares and small furniture for my mothers shop. Even though it's nothing new, lately my dad has been taking on more and more renovating projects. He takes battered and broken pieces of furniture (small tables, chairs, stools, cabinets and the such..) and gives them life (again).

It's hard for me to explain my dad's nature, and I don't know if I should really write about it in length, but he's very meticulous and he LOVES doing this. He takes his time and gives each item the proper care it needs. I can't tell you how much I appreciate this.
His recent project were twin stools that he got to reupholster in lovely vintage fabric because the previous fabric was nearly crumbling. I managed to catch him in the act and you will be able to see the final result as well.

Lovely aren't they?