Even though I don't actually celebrate Christmas, I have a lot of friends who do, so I can't help feeling festive. Here in Israel, it's just a normal, chilly afternoon but I know that in a lot of other places around the world people are getting ready to celebrate Christmas eve and that makes me happy because I know it's a special time for a lot of you. Happy holidays to you from me!
I wanted to share 2 (well actually 3) presents I got in time for Christmas. The first, and second are two amazing prints from Clare at
Tastes Orangey
.
I have been stalking her shop for a long while and finally was able to get myself two beautiful items. I highly recommend her shop, she and her items are wonderful.
About the 3rd present, remember
how awesome my dad is
? Well he just finished his latest project, renovating a bench for me.
Now this is a special bench, part of a 1950s set of 3 benches my grandparents used to have in their tiny dining room. I remember myself sitting on these benches when having lunch over at their house. I always thought the benches were special, and well, I pretty much adored all of my grandparents furniture - I already have my grandmothers make-up table, and my grandfathers matching set of armchair and stool.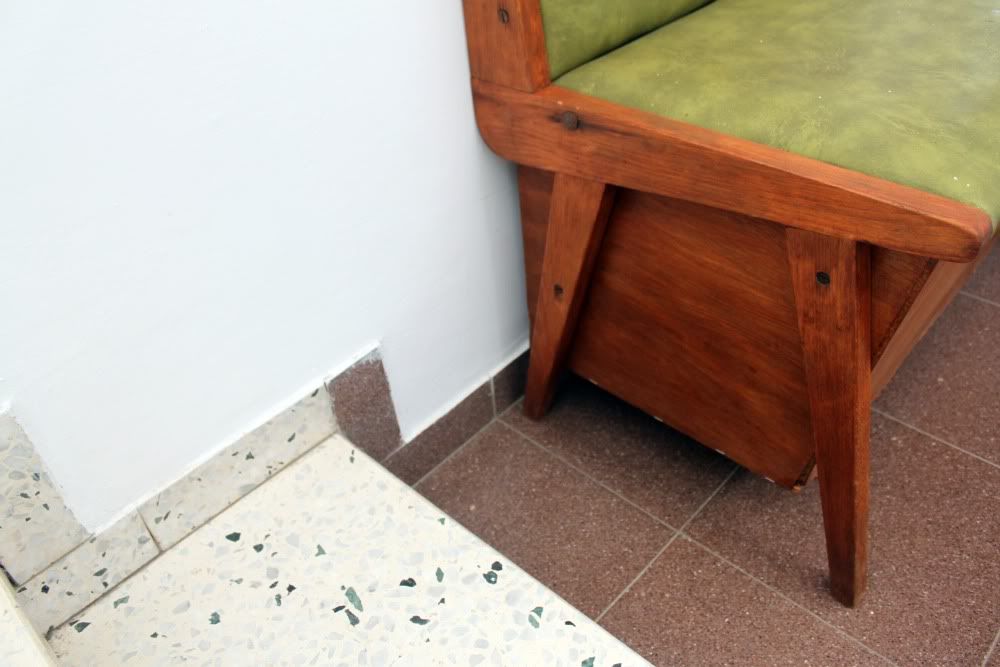 This was a special treat, my dad really did a great job and the bonus part is that this bench can be used for storage (imagine my surprise when I found out the hidden storage as a kid).
So thank you dad and thank you Clare and to everyone celebrating Christmas, have a good one :)