This is probably my favorite kind of posts - displaying my fabulous customers wearing the items they've bought in my shop. This specific customer is Izabelle who just happens to be the owner of
Boojiboo
- where she makes fun and pretty retro aprons, one of the first shops I came accross when joining Etsy and to this day one of my best friends proudly wears the apron I got for her from Boojiboo. Anyway, Izabelle bought one of the most beauitful dresses I had in my shop and I'm so happy to see she's pleased: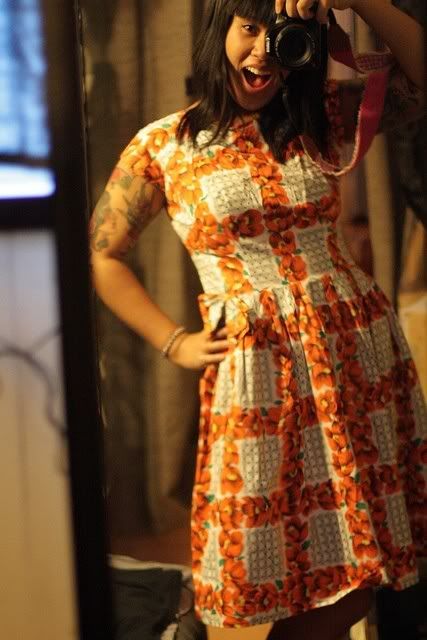 She even posted about it in
her blog
. Getting a sneak peek at your costumers life is priceless and I'm so happy every time it happens. Thank you!
Also, reminding everyone that my 1st anniversary sale is still going on the shop until Oct. 23rd -
take a look
.